Photo Credit & Source: Great Canadian Cookbook
By: Claire Sibonney
When the mercury drops and the nights get longer, these comforting Canadian dishes are what we dream about. From an apple pie and butter tart mash-up to an awesome poutine and maple-glazed everything, here are some of our favourite fall recipes from coast-to-coast.
Just look at this beautiful Quebecois-inspired ham hock, bacon and green-pea soup. Those finishing touches — crispy bacon, frozen peas and a splash of vinegar — take this Canuck classic to a whole new level of delicious.
Get the recipe for Michael Smith's Pig and Pea Soup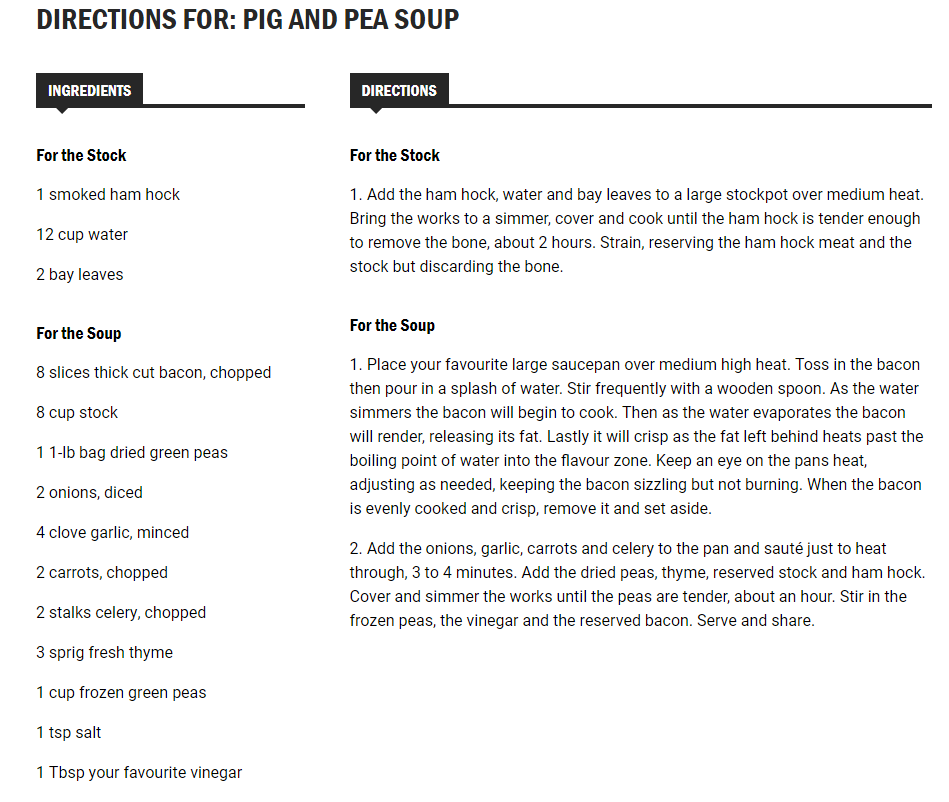 Continued...